Hi all,
this post is an advert for a new book on strength and condition for Judo. It is written by two people I know and admire; Andy Burns and Mike Callan. Dr Mike Callan ran the University of Bath Judo programme when I did my EJU Level 5 coaching qualification there. Andy was a student athlete at the time and I remember him being the poor volunteer who did olympic lifts for me (and many others) as part of our practical coaching assessment.
The book is the sort of thing any aspiring Judo athletes needs to have in their bookshelf. If you don't believe me, consider the personal introduction by none other than Inoue Kosei!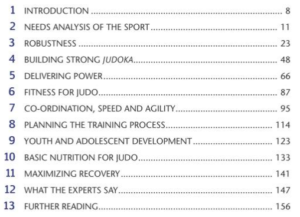 The book covers broad areas, including what the obvious topics of S&C needs and how to go about developing the relevant fitness, robustness, strength, power, co-ordination, speed and agility and more. It also has a section on adolescent development which depending on your age might be of use.
The book is now available on amazon and elsewhere.
Again, this post is an advert, but not one I am being paid for. I just want to bring the book to the attention of readers of this blog as I trust the work of the two authors and feel it is an interesting book for aspiring Judo athletes.